When beauty and brains meet? you want me die early???
What the F*CK???? This is the last straw man.. Ginvera and Myc bITCH has done it again....
Today's star education-
When Beauty and Brains meet
wrote about the 2
bitches
winners of the
worlds most hated competition
Ginvera Ambassador Competition. I have nothing against their results because frankly I couldn't care the f*ck less about what those bitches are doing.
But what really ticked me off was this particular part of the article....
" T
he 13 contestants with the
highest number of votes
then took part in the finals, held in Bukit Bintang, taking to the catwalk and participating in a photo shoot and lunch session with the Ginvera management team and co-sponsors. "


What the mother fuchok???? Bloody MYC think I dumb , mute, stupid ah?? Damn MYC tink I cannot report their freaking smelly ass to the police for cheating money ah? Nabeh, I got damn prove that the 2 bitches winners are not, i repeat ARE NOT even in the competition....

I am so going to complain this to The Star already and I've had it.. I'm telling the MYC to fear what they thought was over... YOU THINK I DON'T BLOODY DARE AH!!! nialai.. i got f*cking hell lots of witnesses and proves.. damn MYC got balls to f*ck with me... they are so going to get it.

I've sent an email to the star regarding the article and I'm even sending another mail to MYC and ginvera...tellin them to watch their smelly ass....Damn jackass fuchok son of a bitches



You ppl tell me fair anot??? let me give you scenario....


you join this competition and you were told to shove 10 golfballs up your ass...Ok so you did it already la. All 10 golf balls up your virgin ass, only to realise that the winner is another person...

Then you went and ask what happened..... now they say shoving 10 goflballs up your ass is a small role... so you pissed off la...after that they compensate you by giving you ointment for your ass.... ok u take it...

Now while reading the newspaper, you see that the competition requires few stages. First is shoving 10 golf balls in your ass, then cat walking like a bitch on the stage then win...


WAIT!!! you think to yourself....

"I shoved 10 golf balls already, they said small role. How could that post taht on the paper"


So you people tell me is this fair? is this bloody fair??? I am at the point where I want to march to the office and screw each and every one of those monkeys....

"Curse you MYC jerks!!!"



Let's see who will win.... the liars vs the people of the truth...especially when I have damn hell loads of witnesses and proves......



So conclusion is The whole organisers are losers, egg suckers and covers up their mistake... The whole competition was a cheat.. and the organisers are f*ckers....


Screw you MYC!!! and GINVERA!!!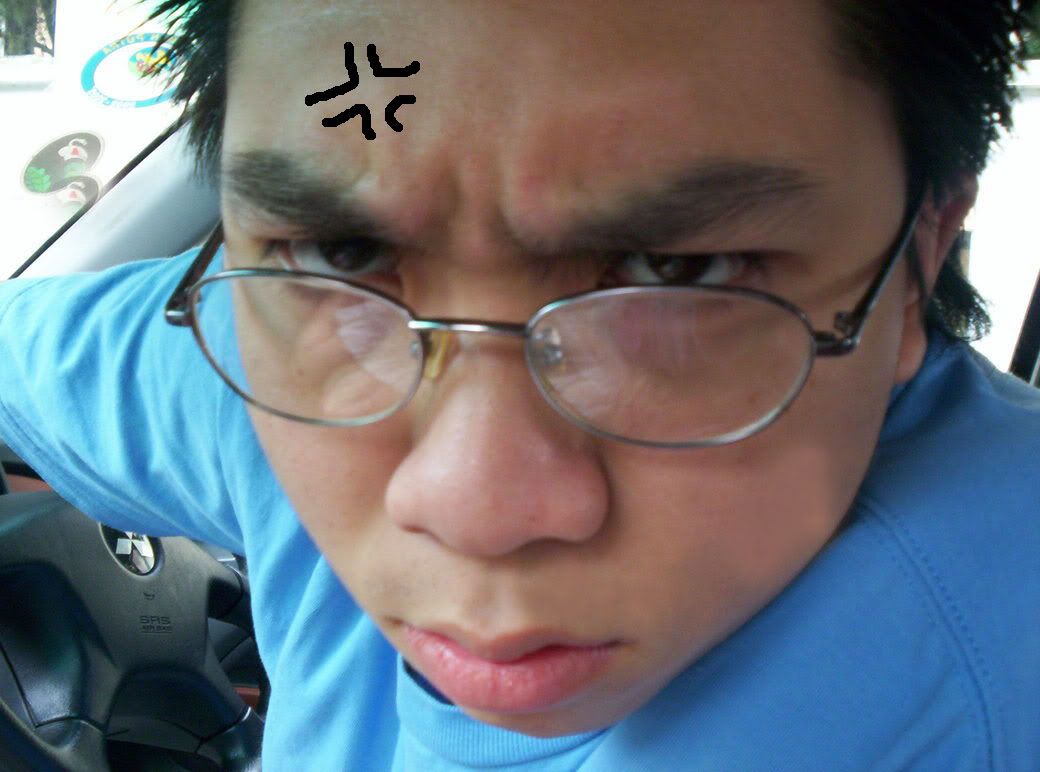 I'm pissed to the core!!!




[picture removed]




P/s: If you know those 2 and you don't like what I wrote.. Let me first tell you, I have my own freedom to write what I want in my blog. I did not break any laws or anything. If so happened you don't like what I wrote about your friend in the blog, shut up and get lost. I have every right to voice out what I want......