Remember to tell your dad how much you love him !
We have two greatest God given beings on earth, a mom and a dad.
Last month we honoured one of them- our moms, today we shall honour the 2nd one- our dads.
Looking back through my past where I started off with a tiny
sperm
baby and going through life and here I stand today
tall
and proud. All of these jasa comes from my beloved parents. But most of all I have to thank my dad. It was his disipline, his love, his care, his whipping, his caning (
and I must say that was some caning, when he whips, he REALLY whip!)
I guess if he hadn't done that, I wouldnt be where I am today.
Since the beginning of my college years, life has been tough, and there had been problems arising within the family- sickness and so on, I realy felt pressured to the max. I never thought of bearing such burdens at a such young age. But I'm sure all these will only make me stronger, so I should be having a positive mind. Right?
Argh, this is fathers day, we should talking about our dads. I have friends who don't even have a father to call to, talk to, nor a father to wish, and here I am always saying to myself that I hate him because he scolded me and all. Well I'm sure I learnt my lessons.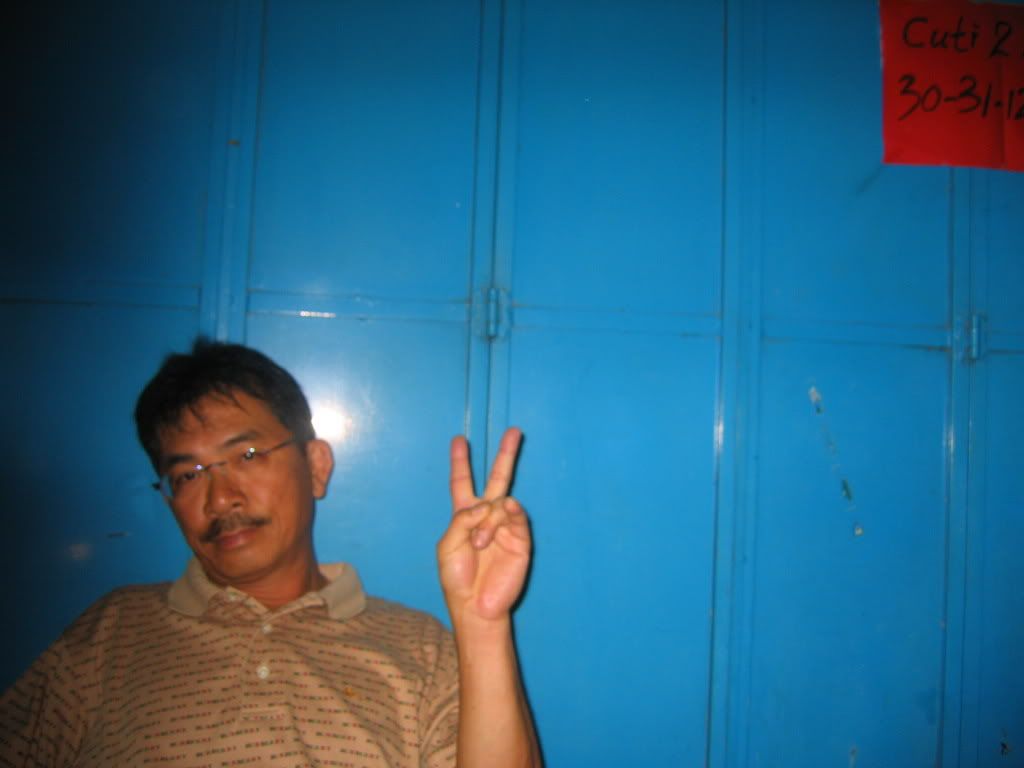 Isn't he just cool? hahaha! Love you dad!

So as I was saying, today we had this performace for our dads, unfortunately my dad was not here to witness the performance... he.....went Alor Setar with my mom and sis...

(if you people are thinking otherwise, shame on you!)

.We performed one song item for all dads in church, we the youths sang a song- Daddy's hands by Holly Dunn. The song tells us about, erm.. daddy's hands??



I remember Daddy's hands




Folded silently in prayer




And reaching out to hold me




When I had a nightmare




You could read quite a story




In the callouses and lines




Years of work and worry




Had left their mark behind





I remember Daddy's hands




How they held my Mama tight




And patted my back




For something done right




There are things that I've forgotten




That I loved about the man




But I'll always remember




The love in Daddy's hands





I remember Daddy's hands




Working til they bled




Sacrificed unselfishly




Just to keep us all fed




If I could do things over




I'd live my life again




And never take for granted




The love in Daddy's hands




Daddy's hands




Were soft and kind when I was cryin'




Daddy's hands




Were hard as steel when I'd done wrong




Daddy's hands




Weren't always gentle but I'd come to understand




There was always love in Daddy's hands



Well, I just came back from KLIA today fetching my parents. The drive was seriously a killing, not that I'm complaining about it though, it's because I just woke up before I left for KLIA. So the drowsiness is still kicking in.

Anywayz, I finally got the photoshop program, and just tested it. Hehe, I'm still a noob at doing the photoshoping... but here are two end results of my photoshop victims...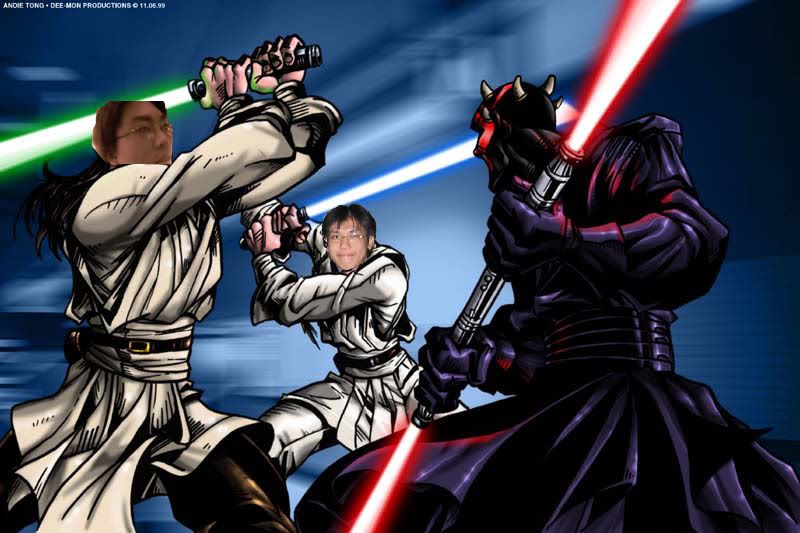 Here you can see Darth Maul fighting against Qui-Gon Caine and Obi-Yen Kenobi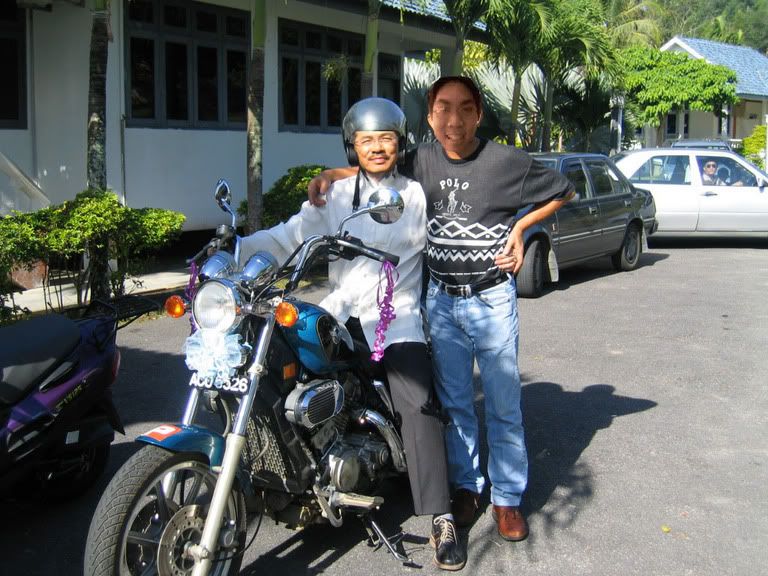 here's my dad on the bike, and mwa next to him, in the near future??
And last but not least,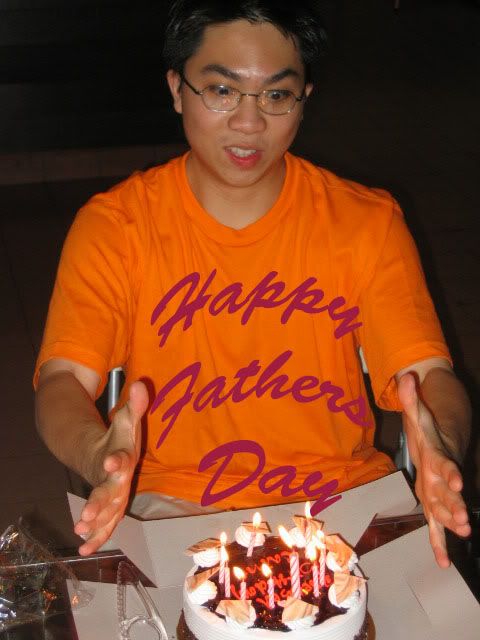 Oooh, Magic... Happy Father's day!!