I guess I should shut down the damn blog la...
Well, I hope you all manage to guess the answer to my riddles... But seeing how no one actually want to answer in comment box... What can I say. I added some simple entertainment for my fellow readers but none bothered to even join in the
fun
. Don't care la, here are the answers to the riddles....
Riddle 1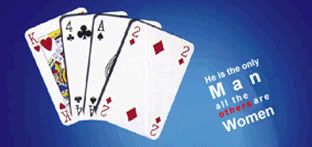 Riddle 2
Riddle 3

Riddle 4
Riddle 5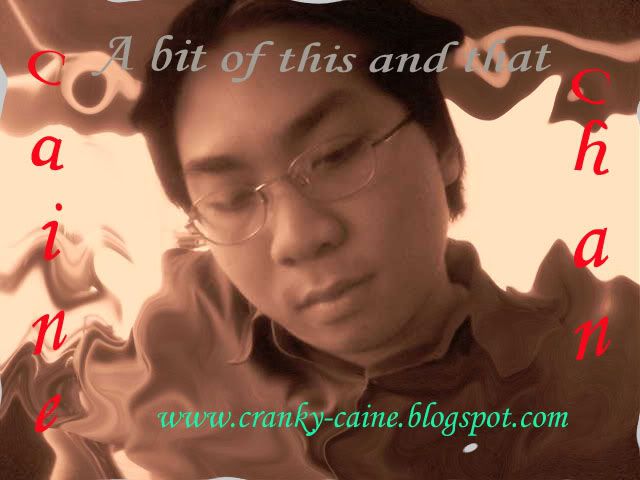 Riddle 6
It's casual shot, but some of my friends say it's ripped from some website(profesional shot)...
To those who played the
damn
game, well thanks for participating. Those who did not or don't bother, well thank you for even wasting your time reading what I write.
I'm not sure what the future or the purpose if this blog already, not that I am expecting 5000 readers a day or anything. But I really appreciate if people would comment in the comment box... But if don't want it's fine with me, don't wanna waste your precious time chatting with your hunky bfs and hottie gfs, playing online games, net surfing.....
Congratulations Caine, you are...
Kenny Sia
of
kennysia.com
You have it all, or so you think. Big balls, big bird, big everything. Also a big heart and ever-ready big hug to give out to everybody who needs one. But you didn't know this. You're the one who need a hug the most. So hugs to you!